SPECIAL DINNER – GOOD FRIDAY 2019
SPECIAL DINNER – GOOD FRIDAY 2019
On Good Friday the Lagotto Romagnolo Club of NSW will be hosting a dinner with special guest Judge Alessandro Zeppi.
Everyone is welcome (Members and non-members).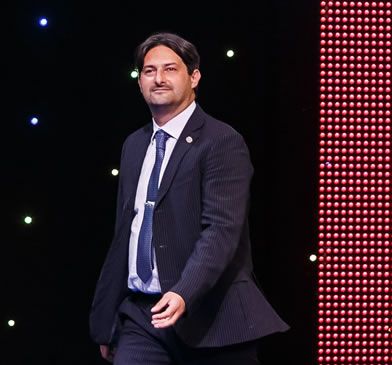 Alessandro Zeppi has enjoyed a very active involvement in purebred dogs for more than twenty years. His parents started breeding hunting dogs 35 years ago and so his love for dogs started when he was very young. Now he just carrying forward his father's passion for dogs. Fifteen years ago, Alessandro started having a keen interest on Golden Retrievers and after Labrador, Weimaraner, English Cocker and one litter of Lagotto too. Alessandro has also produced several Champions included 9 International champions of these breeds.
Alessandro has judged Lagotto Romagnolo in several specialty and club show in Italy, Norway, US Specialty, Finland, Germany, Austria, Sweden and France. He is looking forward to being here to judge our judge Lagotto Romagnolo.
The evening will include a presentation by Mr Alessandro Zeppi on the progress and development of the breed. There will be plenty of opportunity to chat and ask question during and after the dinner.
Everyone is welcome (Members and non-members).
Where: Rydges, 15 Old Menangle Rd, Campbelltown
When: 19th of April
Time: 6:00 pm till 10:00 pm
Cost: $79:00 pp – (Choice of 3 entrees, 3 mains and 2 desserts. Drinks not include)
RSVP by the 1st of April to our Treasurer- Belinda Walker
Phone: 0414 677 741 or 02 47760225
email: [email protected]
Payments made in advance to confirm attendance to:
Lagotto Romagnolo Club of NSW
BSB 032710
ACCOUNT NO 175880
*** Reference: Your Surname ***

Please use your surname as reference when making payments, as we will have no other way of confirming your payment.