Grooming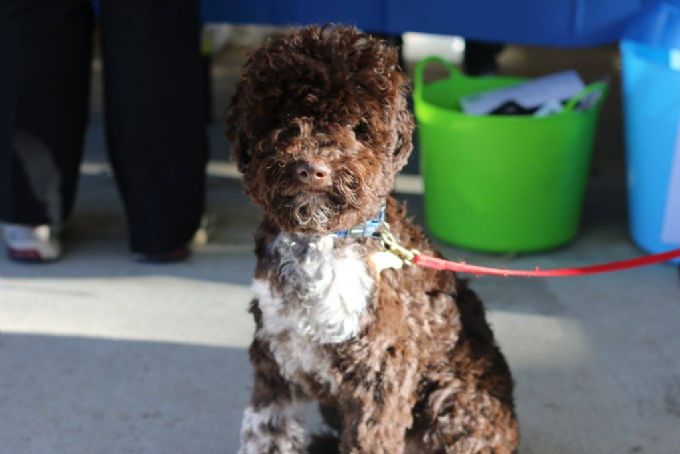 Grooming
The Lagotto has a continuously growing curly coat that requires scissoring or clipping regularly. The fur remains in the coat until it is removed so it will not shed on furniture or clothing.
"Rustic" is a word used to describe the appearance of these working dogs. Curls should always be visible in the coat. It is written in the Lagotto Standard "The coat must not be formed and brushed up in the fashion of the Poodles and Bichon Frise breeds."
The head should appear to be rounded with a softer curl.
The eyes should be visible in the coat.
The fur on the body should be trimmed or clipped to follow the lines of the body.
The ears trimmed back to the leather, without fringing.
The tail should resemble the shape of a carrot, also with no fringing.
If the coat has been brushed or combed out and looks too poodle-like, it can be wet down and the beautiful curls will appear again.
A good way to manage the coat is by removing knots or matting as you find them. Pet Lagotto can be kept quite short for low maintenance. If you pay attention to the coat it will remain manageable.
At least once a year, usually as summer approaches, the coat should be taken off to remove old coat and any felting that may have occurred. Generally most of the fur on the head is left on, however it is ok to remove that too for a completely fresh start. After being shaved off the coat will take around 3 months to grow out, the head and legs may take longer.
Further information can be found in the PDF file below:
Groomers guide - Lagotto Romagnolo Club of NSW