The Club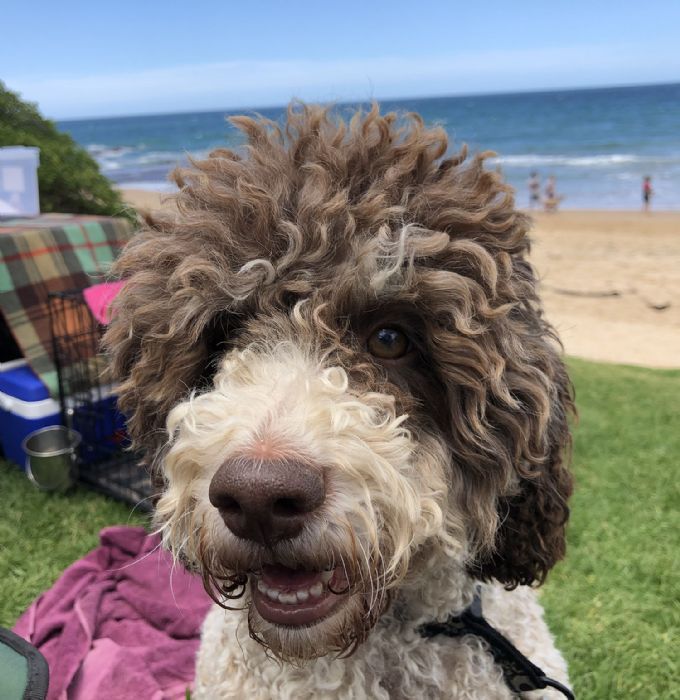 Please contact the club through the Contact Tab or through FaceBook Lagotto Romagnolo Club of NSW and someone will contact you ASAP
MEETINGS
General Meetings are held monthly, details of which can be found under "Coming Events" and also on our Facebook page.
Members are welcome to attend General Meetings.
The Annual General Meeting will also be announced via "Coming Events" and Facebook when the date is decided.
Current Committee 2020/ 2021
President - Ray Sharp
Vice President - Jade Morse-Robers
Secretary - Judith Nolan
Treasurer - Sandi Sharpe
Puppy Officer - Belinda Walker - 0414677741
Committee Members:
Brittany Smith
Diana Boot
Oisin O'Higgins-Benton
CONSTITUTION
Please click here for a PDF of the Constitution of the Lagotto Romagnolo Club of NSW.
Privacy Disclosure Statement
Privacy and Personal Information Protection Notice: Your privacy is important to us. The provision of personal details is voluntary. There is no obligation to respond to this communication. Should you choose to, please note the following: Purpose of Collection: To create a membership registry and advise recipients of events and activities relating to the Lagotto Romagnolo Club of NSW. Intended recipients: General Public. Supply: If details are provided, they will be added to the LRCNSW Members Registry. Storage: LRCNSW record management systems and archives - no details will be provided to third parties. Access/Correction Of Information: If you would like to correct information provided, please contact the Secretary Keith Robinson.
Email: [email protected]
Club Code of Ethics
This Code of Ethics establishes a standard of conduct for members of the Lagotto Romagnolo Club of NSW Inc. in the normal course of owning, breeding, exhibiting, selling and judging Lagotto Romagnolo.
As a member of the Lagotto Romagnolo Club of New South Wales Inc. I hereby declare:
I will abide by the Club constitution and by-laws and support the standard of the breed.

I will comply with all Royal New South Wales Canine Council Ltd (Australia) rules and regulations.

I will at all times display good sportsmanship and conduct myself in a manner that will reflect credit on the Club and the Lagotto Romagnolo.

I will help educate the public in the standard of the breed, inherent peculiarities of the breed, and in other areas where I am qualified.

I will abide by Dogs NSW code of ethics. http://dogsnsw.org.au/breeding/code-of-ethics.html